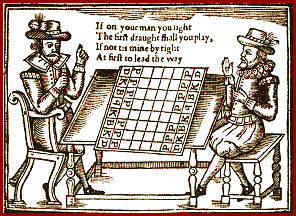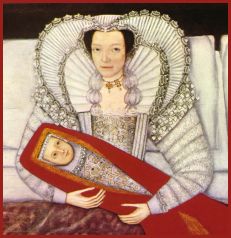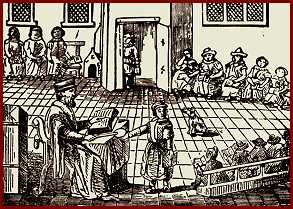 Trivia
Games
Gambling was called "gaming"
Playing dice was "dicing"
Backgammon was called "tables"
A woman of low character was called a "drab"
Names
Middle names did not exist in England at the time; they were only found in Europe
Common female names were: Elizabeth, Anne/Agnes, Jane, Mary/Margaret, and Katherine.
Common male names: Henry, Thomas, Edward, John, William, and Robert.
Nicknames were common amongst intimates, children, and servents. Some peculiar ones are Ned for Edward, Hal for Henry, Kit for Christopher, or Bess for Elizabeth.
Education
Only boys went to school; girls were homeschooled.
Noble children were all taught by private tutors; everyone else went to public schools.
The school day began at 6 am in the summer or 7 am in the winter and ended at 5 or 5:30 pm.
Today's elementary schools were called "petty schools" and only existed to prepare children for grammar school.
Grammar school focused on Latin Grammar. Drama, history, and literature were used solely for demonstrating the grammar.